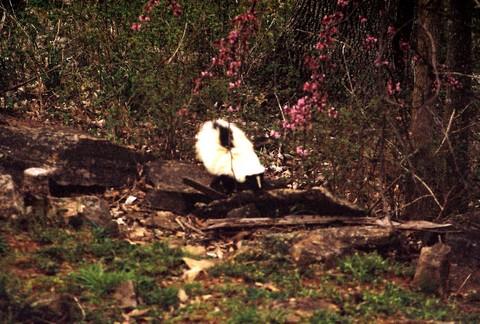 That's one bass-ackwards skunk. Black on white?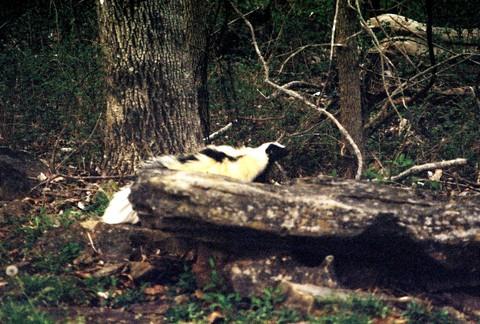 It looks as if he has been eating well too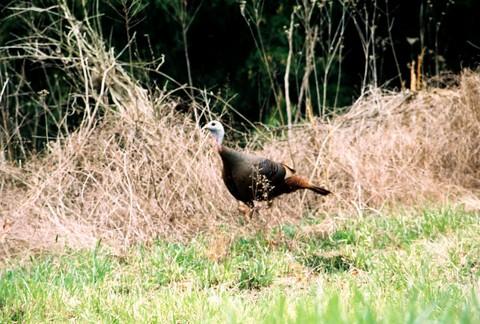 Wild Turkey...the featherd kind
Falls along the hiking trail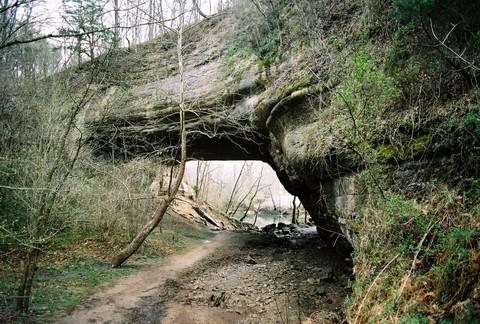 Creelsboro Natural Bridge. This arch is the 7th largest span in the Eastern United States. Four of the top 10 are found in Kentucky.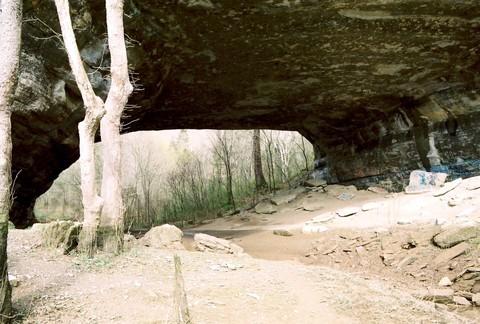 Also known as the Creelsboro Rockhouse, this "bridge" is as deep as it is wide
Creelsboro Natural Bridge is easily accessible and is actually on private property. The Goff family went to great pains to assure its survival. My thanks go to them. Please be respectful when you visit the area. The family has a monument to memorialize the family at the site.