Notice the footholds scooped out of the stone. I strongly doubt the Adena themselves carved these. Anything carved in this rock over 1000 years ago would not have lasted.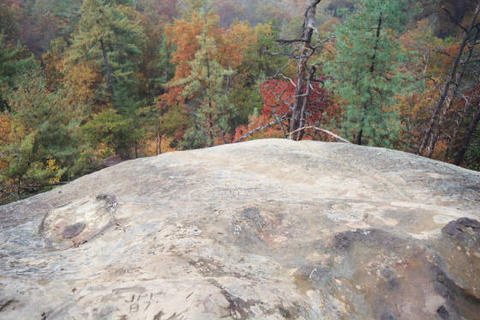 The view down from on the Indian Staircase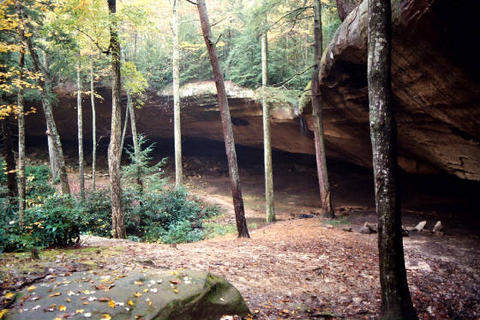 The massive Rock Shelter (100yds by 60ft) of the Adena Indians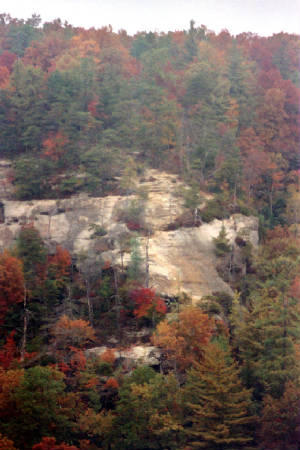 Indian Staircase...zoomed in from across the ridge.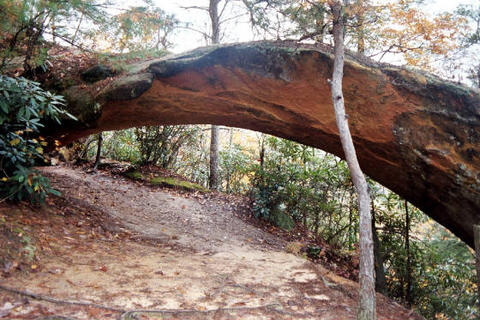 Indian Arch...across the ridge from the Indian Staircase
Other attractions near the Indian Staircase...taken June 16th, 2005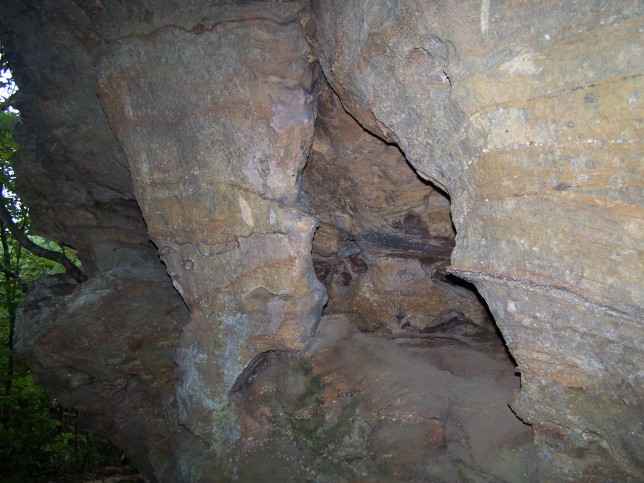 "Trinity Arch"...just below Indian Staircase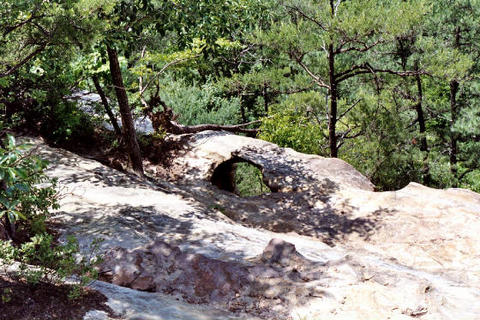 "Gnome Hole"... just above Indian Staircase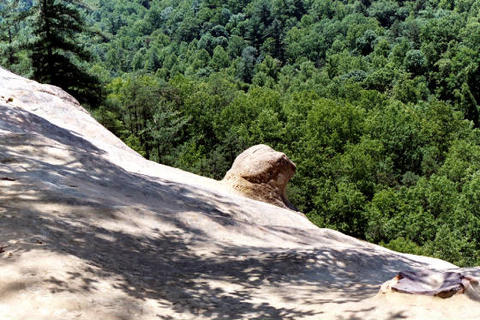 "Frog Head"...just above the Staircase
"Ohm Dome"...just past the Rock Shelter