October 2006. I treked to Cloud Splitter. There is no official trail to the arch. It requires a scramble through a small opening on one side and a sheer cliff on the other. Not for the faint of heart.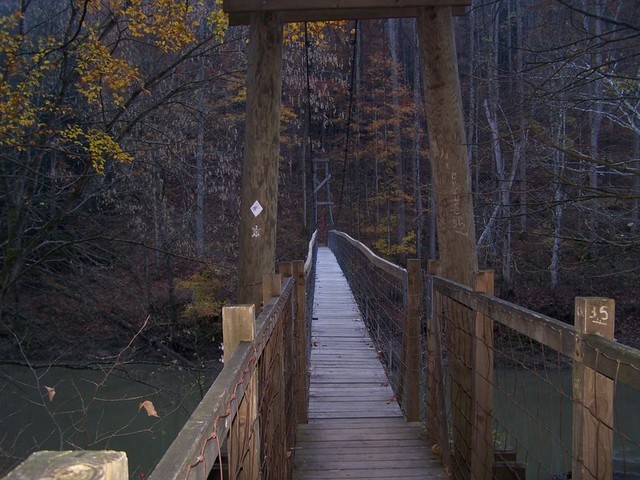 The trail to Cloudsplitter started for me at the Sheltowee trace suspension bridge.
The Red River for which the area is named.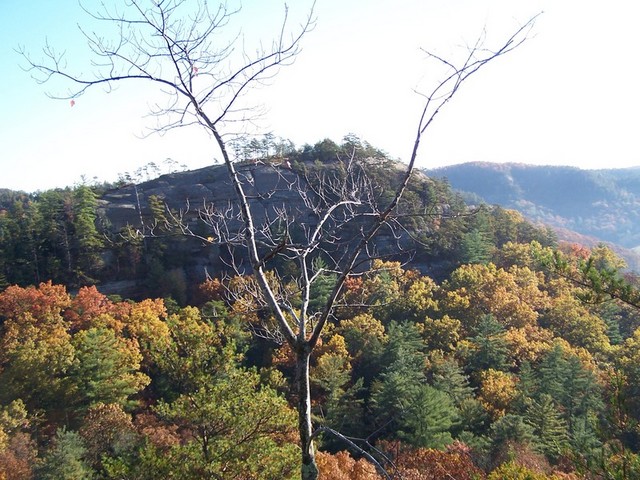 Cloud Splitter from the adjacent ridge.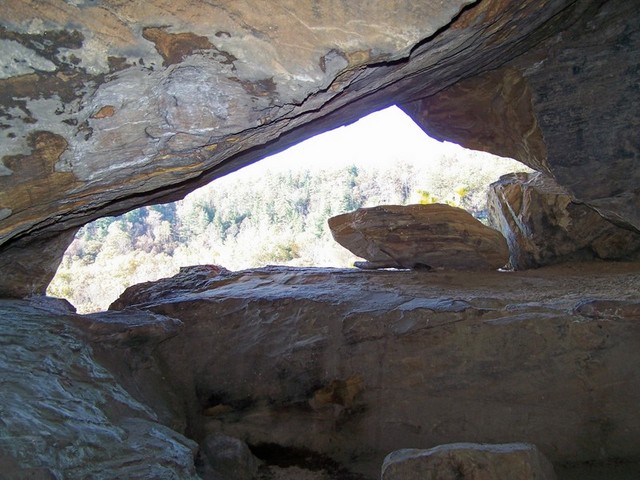 Inside Cloud Splitter.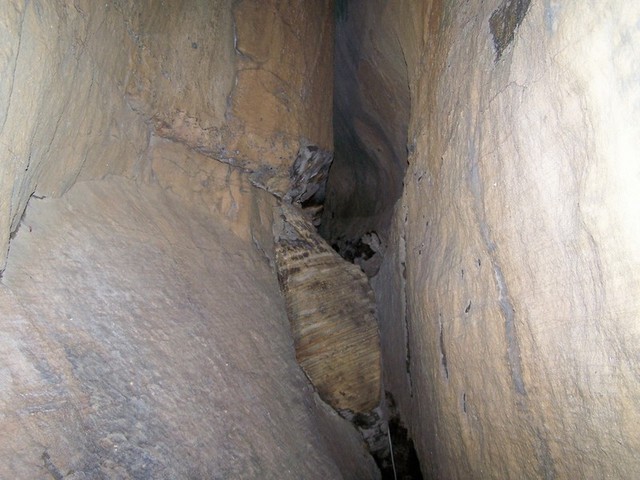 The way I entered the arch and the way I must exit.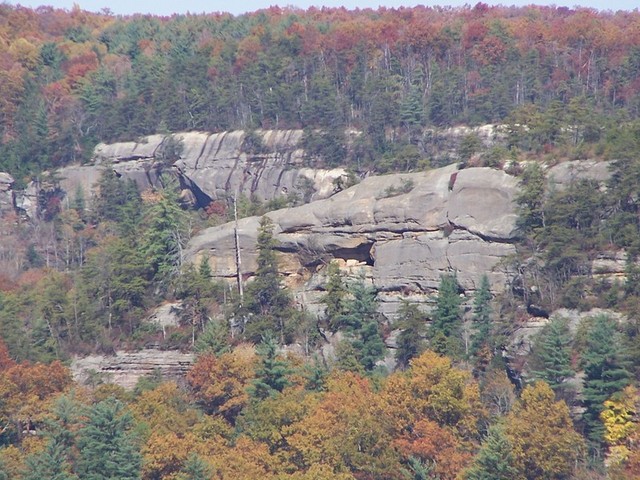 Cloud Splitter. This was taken from Chimney Rock looking to the right and zoomed in on.