When it is cold and wet outside visiting local caves is a great alternative. Here are just a few near to the Louisville area. May I suggest going in the off-season during the week. It is quite possible you will get a private or near private tour.
Mammoth, Carter and Lost River caves have their own trip reports which appear on the navigation bar on the left.
Click here for a slideshow of nearby caves
Marengo Cave is a wonderful cave in Southern Indiana. The tour guides are State employees and very professional and knowledgeable. The cave has many spectacular formations. I would give this cave an A rating.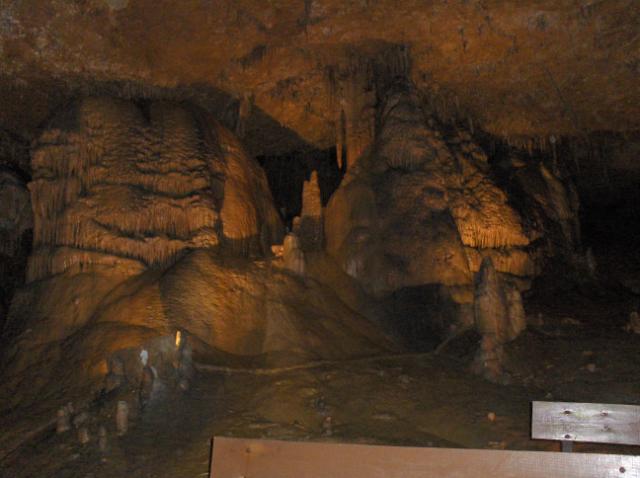 Marengo Cave beauty
Click here for Marengo Cave's website
Cub Run Cave is a privately owned cave near Munfordville, KY. The staff is friendly and helpful. They are well versed in the history of the cave. Though not open when I visited, I understand they have a nice restaurant next to the gift shop. I give this cave an A rating.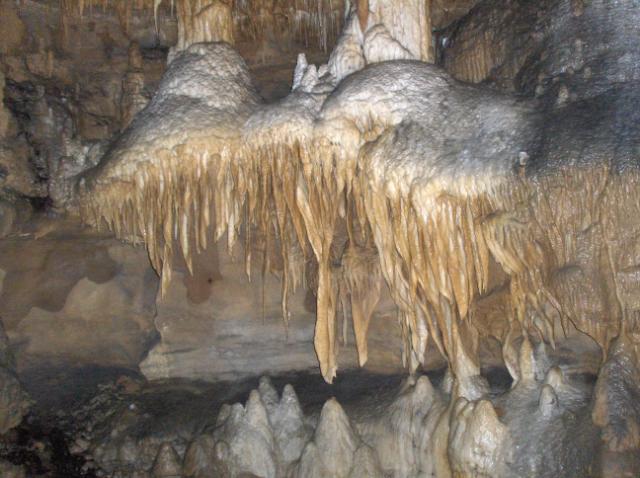 Calcite waterfall- Cub Run Cave
Click here for Cub Run Cave's website
Squire Boone Caverns is located near Corydon, IN. It is a very beautiful cave in it's own right. It is privately owned and probably lacks the talent other caves possess. I found that displaying a box, that resembles a wooden footlocker, which supposedly contains Squire Boone's body a bit cheesy. It is somewhat reminiscent of the old cave wars. Due to this and the guide talent I rate my experience there with a B grade.
Waterfall in Squire Boone Caverns