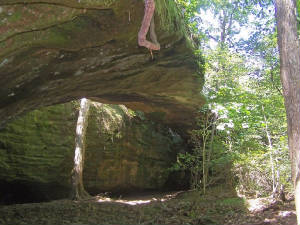 #1- Mantle Rock – 154 foot span – Livingston County near Joy, KY - The arch is historically significant, since it was used as a shelter by the Cherokee during the winter of 1838-39 on the Trail of Tears.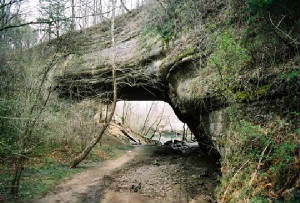 #6- Creelsboro Natural Bridge – 104 foot span- Creelsboro, KY – This sits along the Cumberland River downstream from Wolfe Creek Dam. Religious services were once held under the "Rockhouse". The Goff family allows access to this arch on their private property.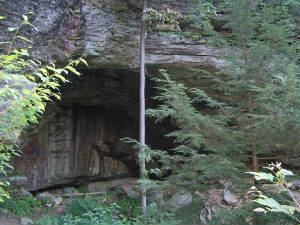 # 5- Fern Bridge – 110 foot span – Carter Caves State Resort Park - This Park is loaded with great geological features both above and below ground.

#8- Natural Arch – 100 foot span – McCreary County. Go about 1 mile south of Parker's Lake on Hwy 27. The trail to the arch also includes a scenic overlook of the arch. This is the first arch I ever visited on my own as a teen.