On May 17th I took a day hike on Bernheim Arboretum and Research Forest's Millennium Trail. It runs 13.3 miles through a very beautiful and protected forest. Five and a half hours after I started, I exited the trail with the thought that this is the best marked trail in Kentucky. The people who built this trail deserve a lot of praise. I highly recommend it, but please register and start your trek before . Recently some "hikers" started after and had to be rescued. The length of the trail alone would make this difficult for most hikers. I give this trail an A+. Of the trails that are in close proximity to Louisville, it is simply the best.
The new visitor's center as you enter.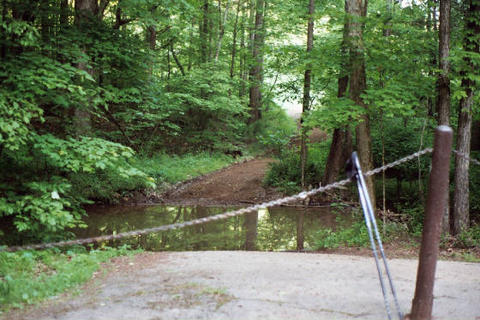 The trail head has a creek crossing right away.
(Above and below) This small cemetery contains the grave of Archibald Magruder, who fought in the American Revolution.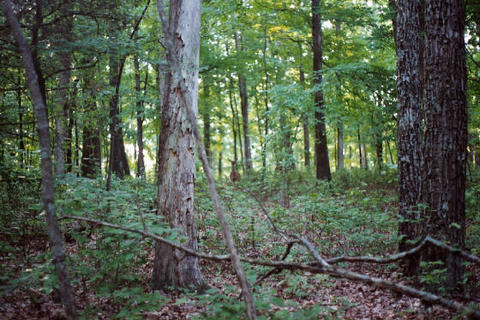 This doe and I had a five minute stare-down. She wanted me to leave and made it known by stomping her hooves and snorting repeatedly at me. I assume she had a fawn or two nearby. Sadly I only had my 50mm lens on my camera.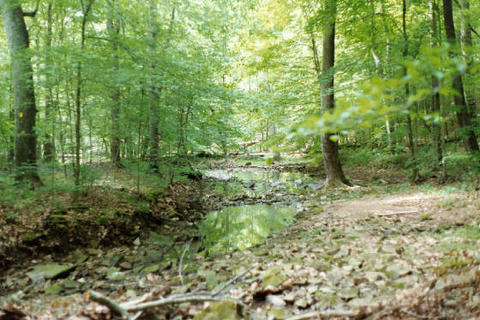 There were many of these "creeks" along the trail. They run according to recent rainfall. Take plenty of water if you go in the summer.
This was taken in the newer section of the trail. Ferns were everywhere along this creek area.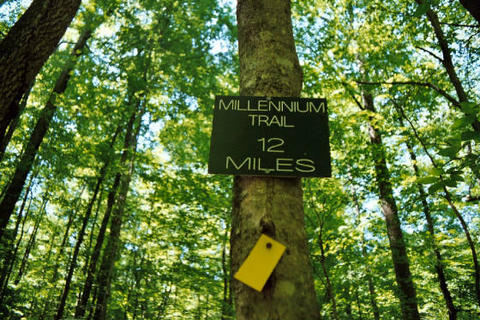 This is the best marked trail in Kentucky. Yellow tags were always in sight and mileage signs were placed every two miles.