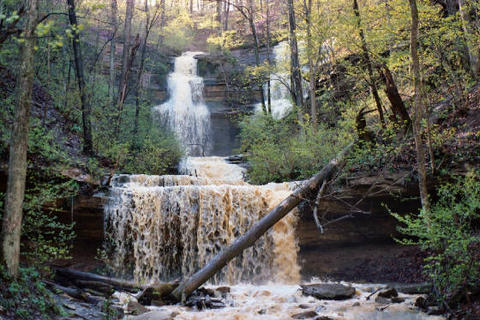 Tioga Falls in the spring after a heavy rain. The falls cascade approximately 130 feet down the face of Muldraugh Hill.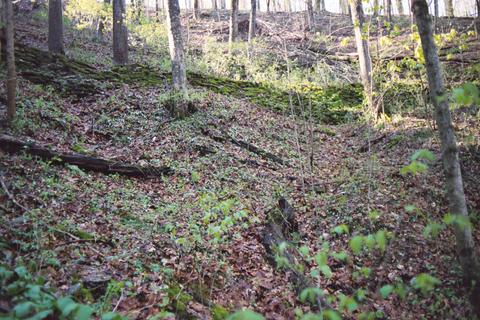 Notice the stone wall, covered with moss, built to support the old road. This method of road building is known as a McAdamized Road. The foundation was formed with large rough-shaped cobblestones placed on edge. Large stones then formed the floor of the road. On top of these stones were successive layers of crushed stones. All total the road was 12 inches thick. I can't imagine the intense amount of labor that went into this.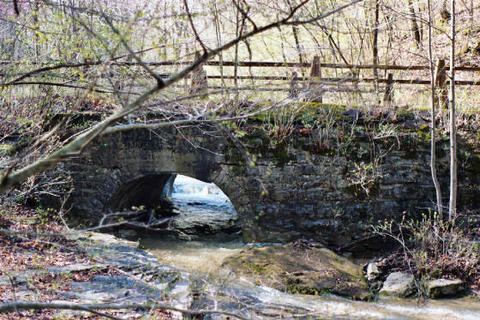 Above and below: Two of the bridges along the Bridges to the Past trail. This was a section of the old Louisville & Nashville Turnpike stagecoach route. Look closely and you will notice the keystone on the arch.